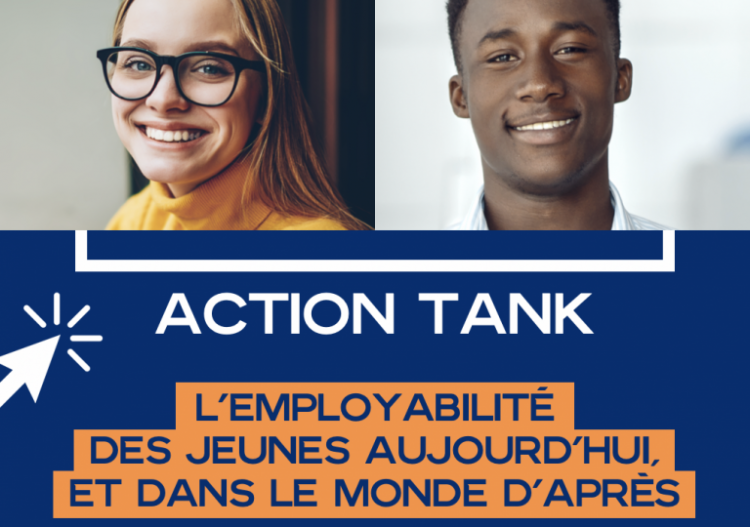 The OMNES Education Group, to which ECE belongs, addressed the issues of employability of young people today and in the world to come.
During an Action Tank on this vast subject OMNES Education received more than 21 speakers who came to share their expertise and deliver their valuable advice.
Understanding the state of the job market, choosing a apprenticeship program, applying to sectors that are recruiting, identifying the jobs of tomorrow … experts such as Anne-Sophie Barthez from the Ministry of Higher Education or Julien Noble, VP of Marketing at Warner Bros International answered these questions.
Around the directors of all the schools of the OMNES Education Group, it was a busy morning that the Internet users could enjoy.
What's in it for me? All the essentials for successful professional integration in the current context.
Adopter l'hybridation
C'est une des clés pour le monde d'après. 
François STEPHAN, Directeur Général de l'ECE, le précise : "une des grandes spécificités des profils recherchés en ingénierie, ce sont des profils hybrides". Savoir allier les dimensions de géopolitique, de management, de business, etc. est de plus en plus important.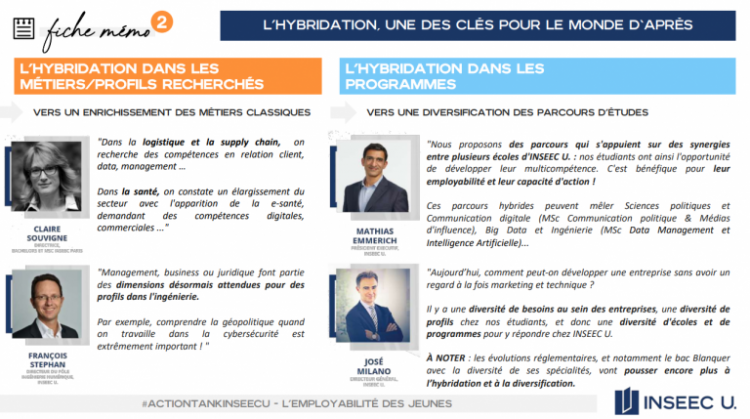 Identifier les métiers porteurs
La crise sanitaire liée à la covid-19 bouleverse profondément le monde du travail. Si certains métiers disparaissent ou fonctionnent au ralenti d'autres secteurs sont encore plus porteurs. François STEPHAN confirme cela : "L'ingénierie est aujourd'hui clairement partout : les datas, les telecoms, la réalité virtuelle, la réalité augmentée, l'ingénierie système, le génie logiciel, la science des données, etc.". De nouveaux métiers émergent avec la digitalisation de l'industrie.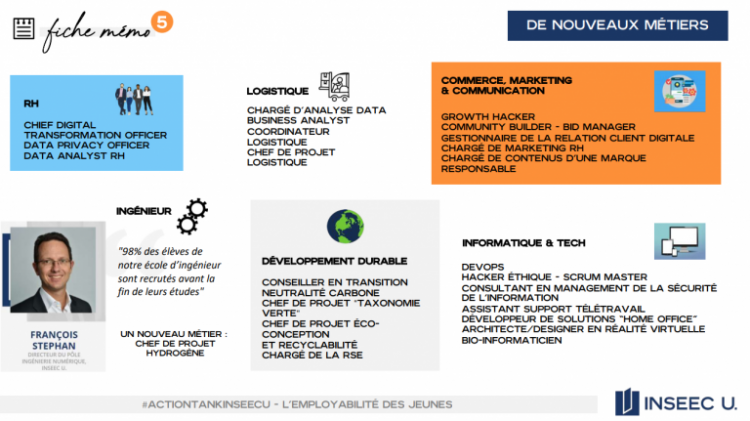 Travailler son réseau
Le réseau est extrêmement important ! 
Albena GADJANOVA, Directrice des Relations Entreprises de l'ECE délivre ses astuces : il faut activer vos réseaux pour faire ressortir le marché caché de l'emploi. 4 étapes pour atteindre le marché caché de l'emploi ! Et c'est sur ce marché que se cachent 90% des offres d'emploi. Donc vous savez ce qu'il vous reste à faire … ! 
 
Victoria MANDEFIELD, alumni ECE promo 2017 a créé Soliguide, un guide de solidarité en ligne visant à lutter contre l'exclusion des sans-abris. Dans l'équipe de Victoria un développeur vient de l'ECE. Lorsqu'elle cherche à recruter Victoria regarde dans sa bande de potes ou dans les anciens de sa promo avant de chercher ailleurs. C'est la force du réseau !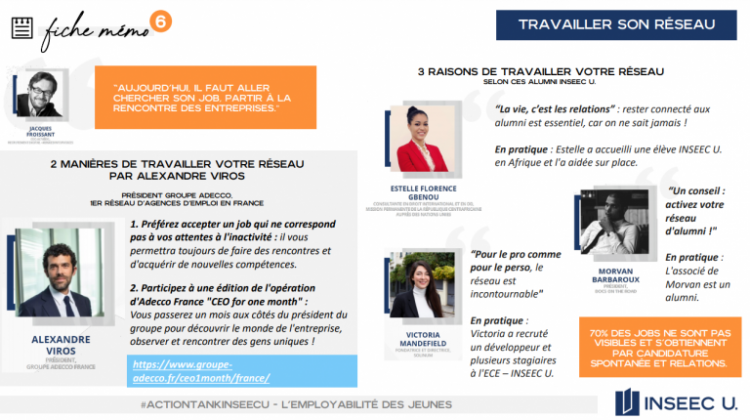 Développer ses soft skills
"Moi, ce que j'aurai aimé qu'on me dise, c'est qu'il faut vraiment se poser et réfléchir à ce que l'on a envie de faire dans la vie". Victoria MANDEFIELD raconte qu'en tant qu'étudiant on ne prend pas forcément le temps de réfléchir à son avenir professionnel. Souvent par peur. Or c'est extrêmement important de se poser les bonnes questions pour prendre les bonnes directions.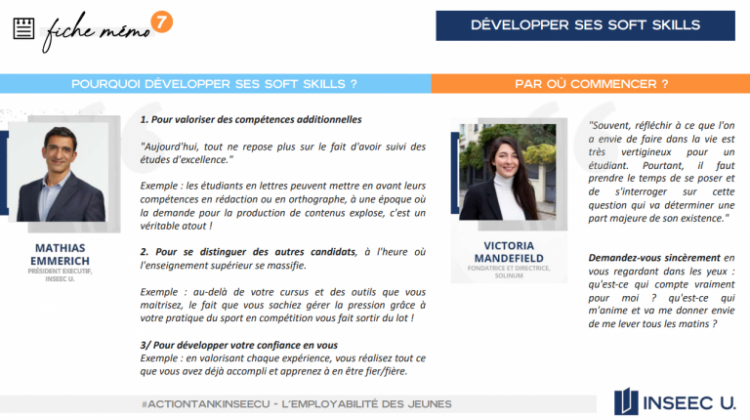 Updated 28 June 2023