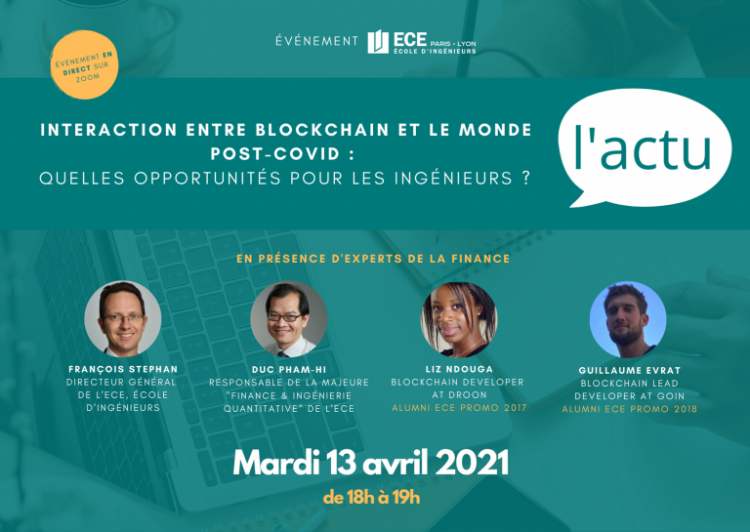 This is a subject that is very present in the news – the crisis has highlighted certain new needs in societies. Indeed, it has reinforced the importance of trust in data, in particular the conservation and traceability of transactions, which are now mostly done remotely. Finance and markets have a key role to play in this area since transactions are the heart and lungs of the economy and finance. The blockchain allows to install trust in the transactions to the mass of anonymized individuals. This is a huge opportunity for young engineers in finance.
On Tuesday, April 13, 2021 ECE experts gathered to understand the connections between blockchain and the post-covid world.
Around François STEPHAN, General Director of ECE, our guests discussed about the new opportunities opened for engineers.
Thanks to Duc Pham-Hi, Head of the Finance and Quantitative Engineering Major at ECE and to our two alumni: Liz NDOUGA, class of 2017 currently Blockchain Developer at Droon and Guillaume EVRAT, Class of 2018 and today Blockchain Lead Developer at Goin.

Updated 27 June 2023