The digital sector creates thousands of jobs every year. More than 30,000 net new jobs have been recorded for 2021. And recruitment is increasing every year. It has been announced that 230,000 people will be recruited in the sector by 2027.
Insertion professionnelle et débouchés concrets, zoom sur l'employabilité des étudiants de l'ECE qui sortent avec le bachelor numérique en poche.
Companies that recruit
Driven by digital transformation, the sector is constantly evolving and innovating. Among the companies that are recruiting are service companies that provide technical services or consultancy; technology consultancy companies that improve engineering and R&D projects; software publishers that design and develop solutions that enable all IT tools to function, as well as platforms that enable people to get in touch with each other and sell a service or a good on the Internet, for example.
The impact of digital technology on our daily lives is no longer in question. Today, the use of the cloud, connected objects, blockchains and artificial intelligence is the norm. These new technologies are helping to shape the digital solutions of tomorrow. Through this constant innovation, new uses, new services, but also new business models are emerging. It is also essential to remember that these digital tools and services concern all sectors of activity: energy, transport, telecommunications, education, industrial production, care and health, agri-food, banking, insurance and the public service.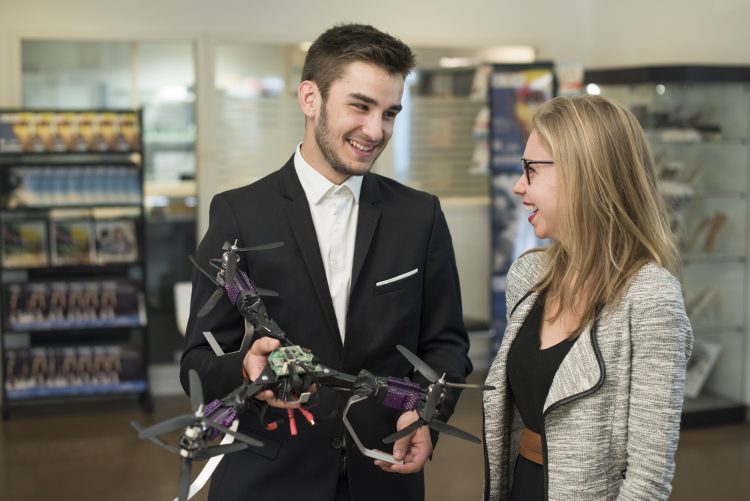 Innovation in the digital transition is a technical and organisational challenge because it is necessary to change the practices of the entire company both internally (manufacturing, maintenance, control) and in its relations with the outside world (customers and suppliers).
However, while digital companies are faced with rapidly evolving skills and the emergence of new professions, they also suffer from a structural shortage of talent. The number of experts and engineers specialising in IT and digital technology is far too low in relation to the demand from companies. And this shortage concerns all economic sectors whose needs remain unsatisfied today.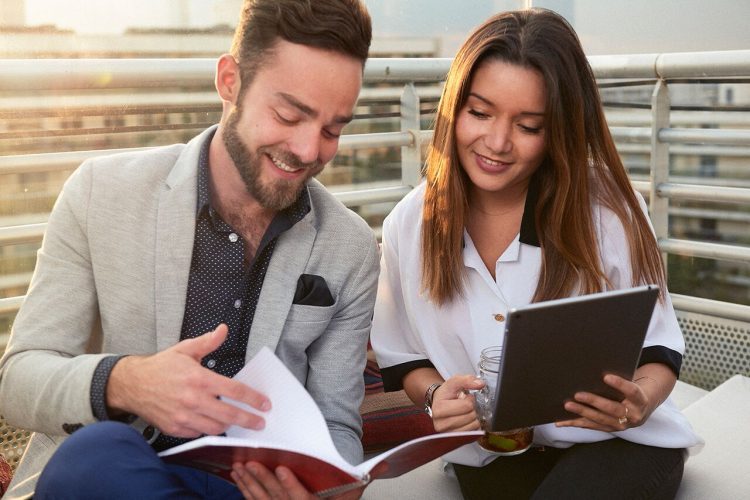 The work-linked Bachelor's degree: an accelerator of employability from the bac+3
In order to face this shortage, companies are ready to hire young students as soon as they have their Baccalaureate+3 in their pocket, with very attractive salaries and a rapid career evolution. Thus, the ECE encourages its students to choose the alternating work-study program, on a weekly rhythm of 3 days at school and 2 days in the company, with a coverage of the tuition fees and a monthly remuneration thanks to the employee status that the student obtains in the company.
In addition, the digital bachelor's degree provides the necessary foundations in IT, digital systems, management and soft skills. From the 3rd year onwards, students choose their speciality and develop technical skills in cyber security, web development, full stack development, data engineering and project management.
A Upon graduation, many students are offered a job to enter the job market directly. Depending on the sector of activity and the region, the salary for a first job in the digital sector can vary between €30,000 and €38,000. And progress within companies is rapid!
By way of example, here are some of the types of positions that students with a bachelor's degree can be given upon graduation:
After a Bachelor's degree, it is also possible to continue one's education either in an engineering course or in an MSc, for two years, at the ECE or in other schools, to obtain a Bac+5. This additional training allows students to :
development and design of computer or mobile applications,
back end and front end development,
full stack development,
IT and cybersecurity,
virtual reality design,
customer experience,
implementation of dematerialisation,
data collection and usage,
network administration,
consulting and systems integration.
gain experience through work placements as part of their studies,
specialise and develop skills through academic learning,
stand out on the job market,
professionalize through work-study programmes or international exchanges.
The importance of project-based learning for rapid skills development
In order to meet the requirements of companies looking for operational profiles who will be able to support them in their digital challenges, many schools are banking on project-based teaching, a system that is particularly well-suited to IT professions, such as web development, system administration or software architecture.
The digital bachelor's programme offered by ECE applies this pedagogy: "We learn on the basis of real projects submitted by the companies themselves; and we combine our academic courses with life in a company through apprenticeship," explain the students. The students are very active, like to share their experiences and gain confidence in the job market which is opening its arms to them.
The digital sector is a creator of jobs and innovation. Forecasts of job opportunities are very optimistic for the years to come. So don't hesitate! And to know more, check out the testimonies of our students, Alexandre, Aria, Chloé and Ulysse, who share their respective experiences in the digital bachelor program at ECE.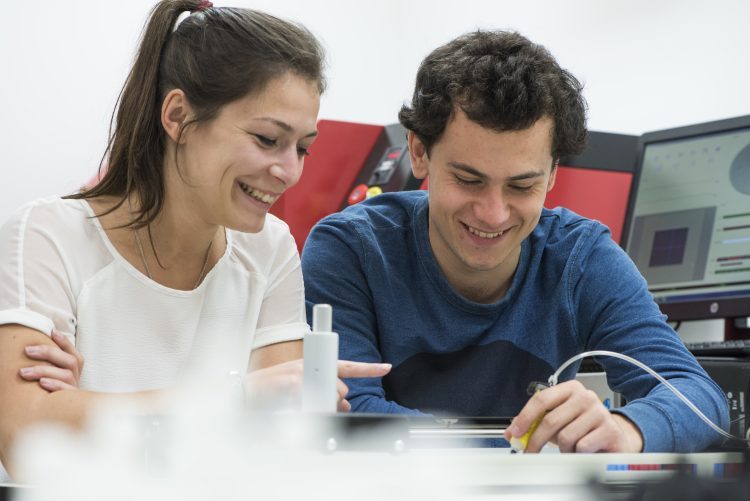 Updated 25 May 2023