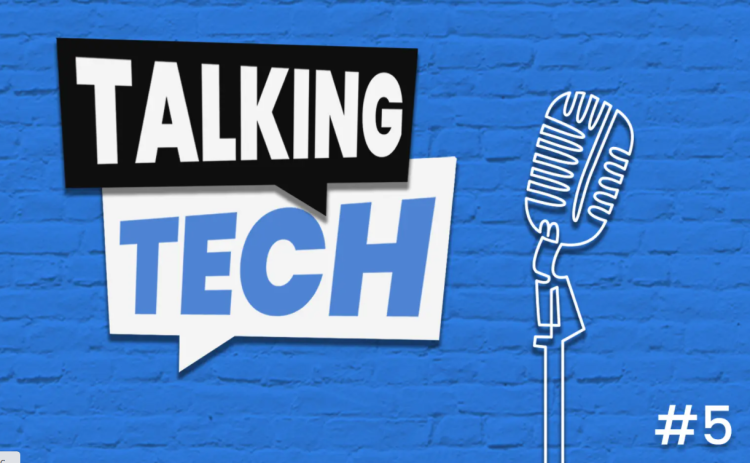 TalkingTech #5 – ETUDESTech.com
27.01.2022 – François STEPHAN, General Director of ECE was the guest of ETUDESTech.com to talk about ECE, its 3 programs, its innovative pedagogy, and his view on the evolution of engineering and digital professions.
ECE news by François STEPHAN, CEO of the school – NEWS TANK.
22.11.2021 – On the set of News Tank education and research, François STEPHAN, Director General of ECE discussed the school's current events with Gilbert Azoulay.
Belonging to a group such as OMNES Education, the choice to focus our training on digital technology, international development or the possibility of becoming an engineer in a different way are some of the points discussed during this interview.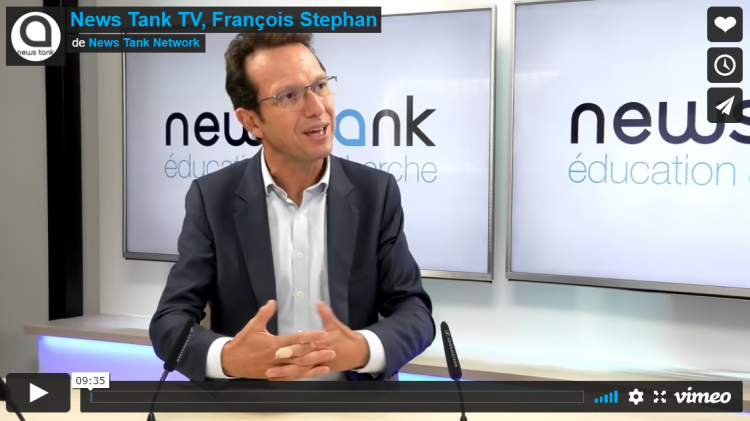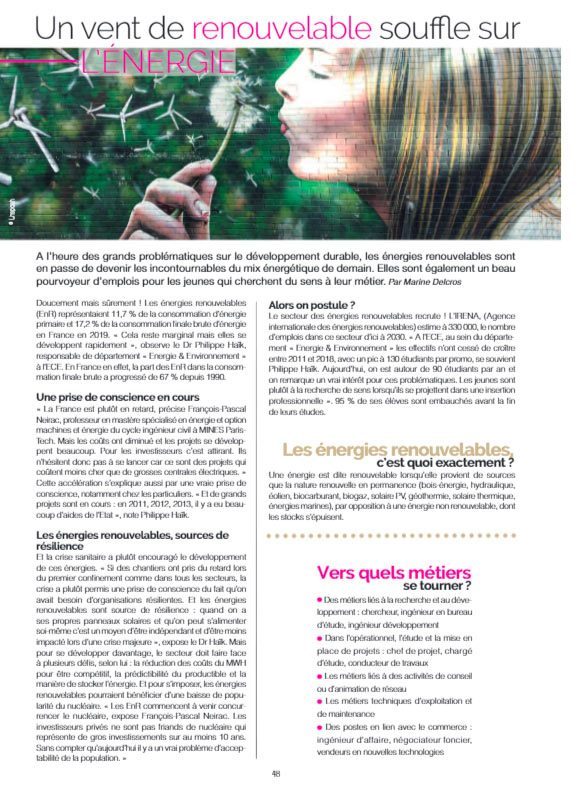 La Gueule de l'Emploi – World of Grandes Ecoles & Universities.
16.04.2021 – In the Revue Digitale du Monde des Grandes Ecoles & Universités, find the interview of Philippe HAIK, Head of the New Energy & Environment Major. The energy sector is very buoyant and the demand for specialized engineers is increasingly strong.
Formar Ingenieros en ciberseguridad: nuevo reto ante la cibercriminalidad – RFI.FR
16.04.2021 – François Stephan, General Director of ECE was interviewed by rfi to talk about cybersecurity and training around this theme.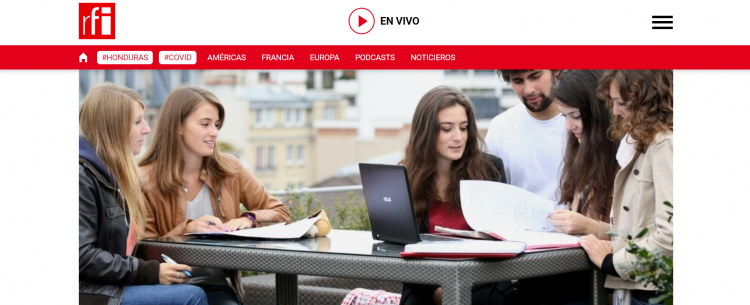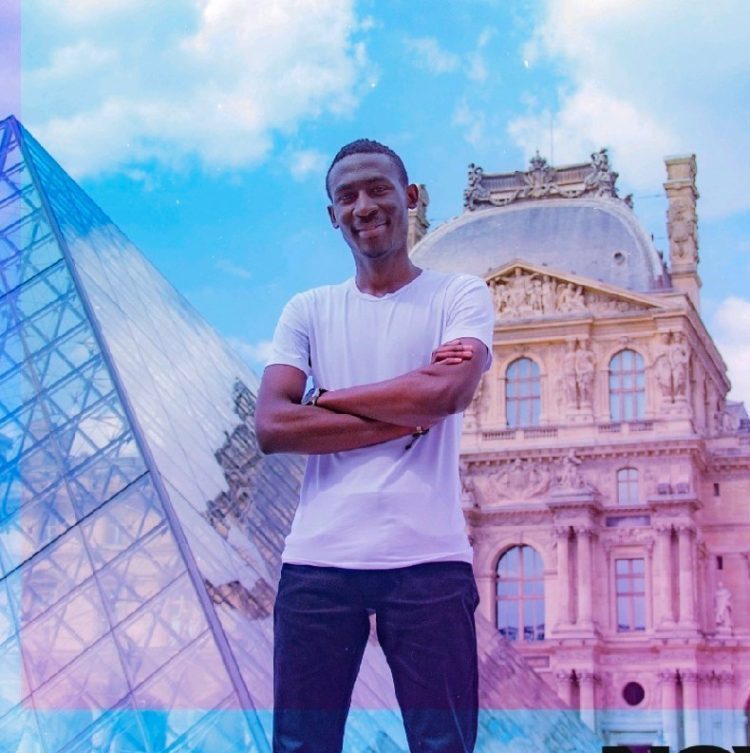 Joining an engineering school after a Bac+2 – STUDYRAMA.
07.04.2021 – "Believe it. I thought I wouldn't make it and my hard work and motivation paid off. All you have to do is get involved to make your dreams a reality."Baudouin KANA.
Baudouin tells his story on the Studyrama website.
An original and very inspiring path: scientific baccalaureate, BTS SIO, digital Bachelor at ECE and then integration in the 3rd year of the ECE Engineer Program as an apprentice in the Information Systems Major and in a work-study contract at Malakoff Humanis.
For engineering schools, the headache of virtual open days – L'USINE NOUVELLE.
24.03.2021 – How the JIT adapted to continue offering events despite the health crisis.
"Opening our campuses is obviously essential, but we will continue to organize thematic webinars online, at different dates, to offer information to our potential future students throughout the year", informs François Stéphan, ECE director. The school has never completely closed its doors to students. Individual campus tours, by appointment, have been scheduled for several weeks."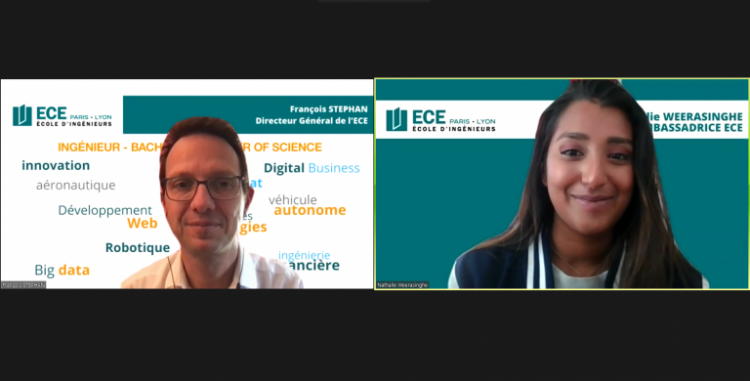 François STEPHAN, DG de l'ECE a présenté le programme de formation en cybersécurité lors de son passage dans l'émission Tech&Co de BFM Business.
"Former des ingénieurs à la cybersécurité est essentiel pour nous à l'ECE. On forme environ 300 experts en cybersécurité chaque année mais nos 3 000 étudiants sont sensibilisés à la cybersécurité. Les 30 000 étudiants du Groupe OMNES Education seront, à terme, également sensibilisés à ces sujets car tous les futurs managers doivent être en mesure de comprendre ces problèmes de sécurité. Nos étudiants sont passionnés par ces sujets et sont rapidement recrutés : 98% de nos étudiants sont recrutés avant même d'être diplômés. La cybersécurité ça concerne tout le monde".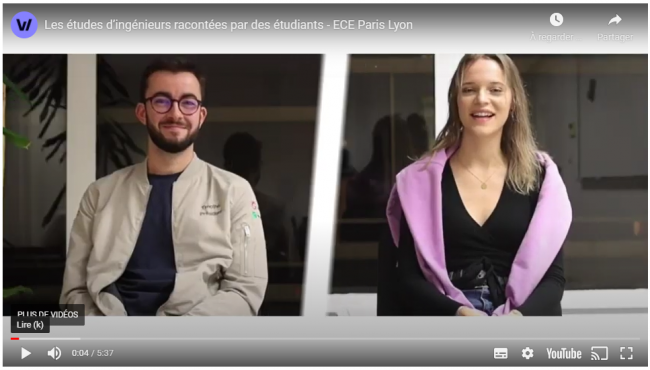 ECE, a school to train tomorrow's engineers – WIZBII.
25.02.2021 – Our students tell their ECE experience in video. Majors, associations, internationals, projects, learning … all topics are reviewed! The conclusion: "JIT is a family"!
Tips for a successful start to your post-baccalaureate engineering school – L'ETUDIANT.
18.09.2020 – "It is important to work regularly and not to wait until the exams start. This is really one of the keys to success"explains Anne Bonfils, mathematics teacher at ECE Campus in Lyon. Find all the tips for a successful return to school.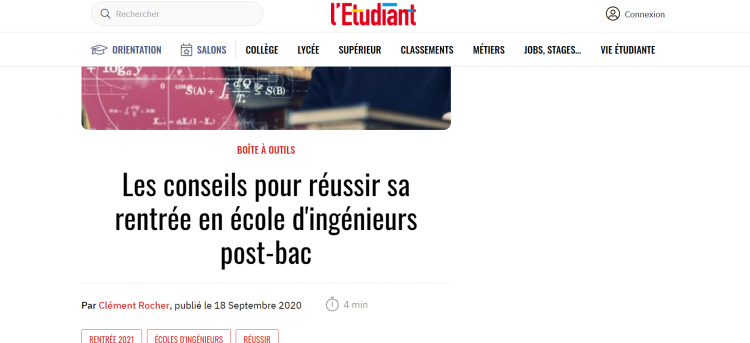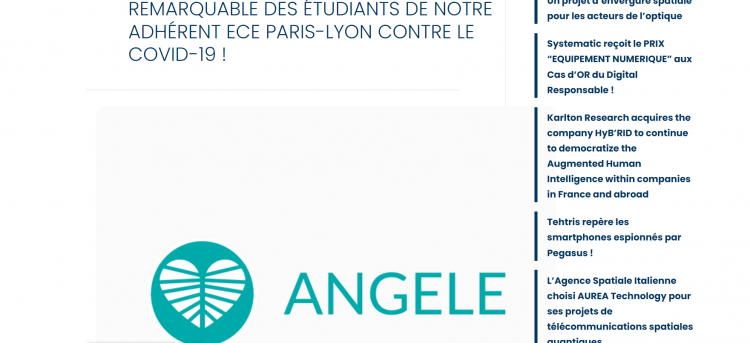 Mobilization of ECE students against covid-19 – SYSTEMATIC.
15.06.2020 – In the face of the exceptional health situation many ECE students have mobilized to help others. In its June 2020 newsletter SYSTEMATIC comes back on some of these citizen actions.
BDE campaigns: at a distance but still a good atmosphere – MONDE DES GRANDES ECOLES.
21.05.2020 – Due to the sanitary measures taken against covid-19, the association life had to readjust.
In 2020, ECE had its first digitalized BDE campaign!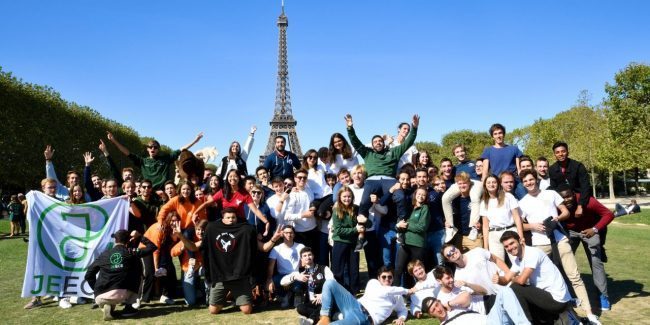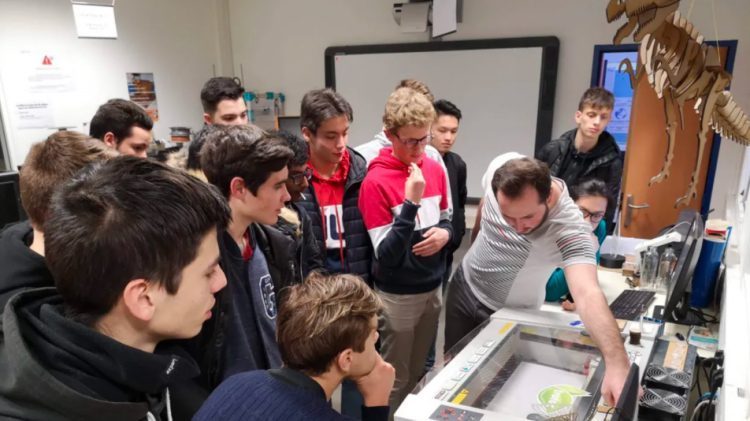 Engineering schools on the way to the vehicle of the future – LES ECHOS.
17.04.2021 – The automotive industry is currently undergoing a major transformation. ECE has set up a Connected & Autonomous Vehicle major with 7 actors of the automotive world whose mission is to meet the challenges of tomorrow's mobility.
Handitech, the platform of technological solutions for the disabled – SYSTEMATIC.
27.03.2020 – ECE has launched its HANDITECH platform to set up projects in favor of disability. It proposes to developers a standardized operation for data exchanges between the "control" and "actuator" modalities in order to make them easily interconnectable.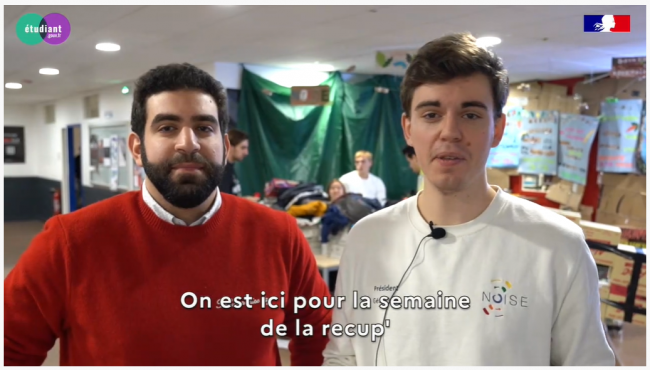 The NOISE, the flea market, the barter – ETUDIANT.GOUV.FR
07.03.2020 – During the Semaine de la Récup organized by the BDE LOKO and the NOISE antenna of the ECE, etudiant.gouv.fr made a video report.
Discover the barter-based flea market set up within the school. The objective? Raise awareness about waste and sustainable consumption through an object exchange.
Winners of the PETIT POUCET Contest.
31.01.2020 – ECE is awarded the prize of the Best Entrepreneurial School in France by Le Petit Poucet.
The startupWYES, a project born in the minds of our ECE alumni, also won the IT project award.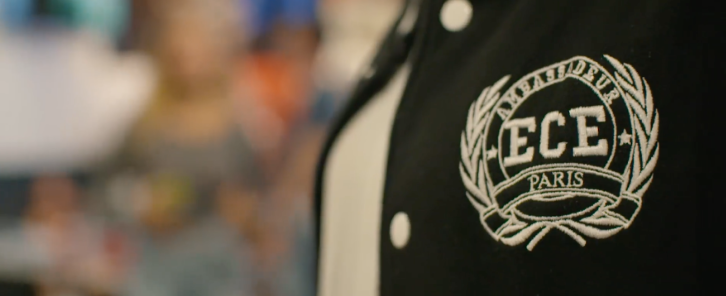 The automotive industry joins the ECE to train tomorrow's engineers – PFA.
09.10.2019 – The Connected & Autonomous Vehicle Major is a new training offered at ECE in collaboration with the PFA. For Luc Chatel, it is a training program full of promise: " By joining the automotive industry, you are betting on the future. We need to work in an ecosystem for mobility ".
Updated 28 June 2023